When we set up The Phoenix Emporium in late 2019 it was important to us to support the local community and local charities.
Some of you may remember that before lock-down (how long ago does that seem now?!) we held several clothes sales to raise money for VieNess, Discover You, Love You CIC for which we received lots of donations and support from our customers and traders so thank you.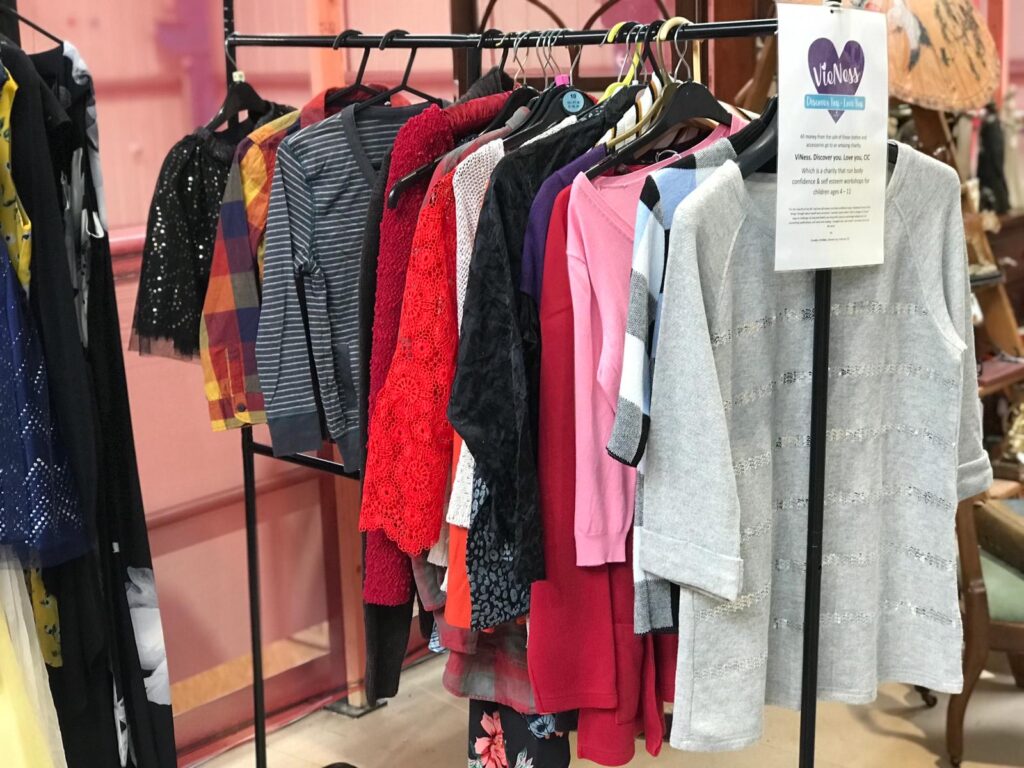 There were too many clothes to display them all at the clothes sales, so we have now set up a pitch so that we can sell more clothes and raise additional money for this worthwhile cause. The pitch can be found on the mezzanine floor and there is a good mix of children and adult clothes, bags and jewellery. New items are added regularly so make sure you take a look when you are next in the Emporium.
All money raised from the sale of the clothes will go to VieNess, Discover You, Love You CIC and will be used to offer workshops on body image and self esteem to children aged 4 to 19 across the Hampshire area. In the recent Women and Equalities Committee Survey (July 2020) 66% of children said that they feel negatively about their body most of the time, and 58% of those under 18 said lockdown made them feel worse about their appearance – these are staggering statistics and show how necessary the work of VieNess is, especially after the additional stresses of the last six months.
If anyone would like to find out more about VieNess, Discover You, Love You CIC then why not take a look at their website: